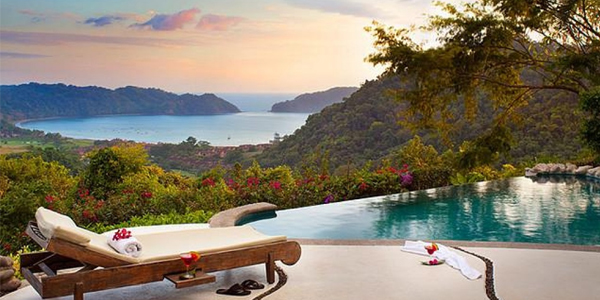 Planning a trip to Costa Rica? Thinking of staying for a few months or even a year? Then long term rentals Costa Rica may be the right option for you. Many people come to Costa Rica each year as tourists. Some of them decide to stay for the full three months they are granted with their tourist visa upon arrival. Others extend their visa and stay for longer periods of time. If you are planning on staying in Costa Rica for more than a few weeks, or if you are currently in Costa Rica and would like to extend your stay, you may want to consider finding a long term rental house or apartment.
By renting long term in Costa Rica you can reduce your accommodation costs and have more privacy than a hotel or resort can offer. When you rent a house or apartment for a longer period of time, you have access to a kitchen, laundry facilities, and sometimes bikes and other goodies like surfboards or snorkel equipment. There are many Costa Ricans and foreigners that own second homes in major tourist destinations throughout Costa Rica. Most of these houses, condos, apartments or villas are vacant for the majority of the year, allowing you the option of renting them when they are available. Prices can run the gamut from $300 to $400 for a month, up to $3,000 to $5,000 for the month; it just depends on which region of the country you want to be in and what amenities you desire.
Long term rentals Costa Rica are generally furnished, making it easier on you as you pack for your Costa Rican get-away. Simple things like towels, cooking utensils, pillows and laundry detergent might not be on your packing list. When you arrive in Costa Rica, you don't want to have to buy every little thing, like a wine opener. By renting a place long term, you can find all the little items you didn't think to bring readily available. Different houses will be stocked with different items, so make sure and go over what the house has when you meet with the owner or property manager. Some properties even come with extra goodies, like bikes to help you get around. You may find things like boogie boards, coolers for beach trips, or snorkel equipment at your long term rental. You can save money in the long run by renting a long term rental and having access to some of these items, rather than renting them by the day or by the week in the area you are staying in.
Long term rentals Costa Rica also gives you and your family a bit more privacy than staying in resorts or hotels. You can choose to have an evening in and cook dinner at your house or apartment. You can choose to spend the whole day at home, without having to leave for the room to be made up. You may even feel more secure about leaving valuables in your room, knowing that no one else will have access to your things. Many rental properties have care takers and housekeepers that can help you maintain the property and surrounding area. This way you can still relax and enjoy your time in Costa Rica without needing to work too hard on keeping things in order.
There are many options available for long term rentals Costa Rica. You may decide to find a long term rental before you enter the country by looking online and booking something in advance, or you may wait until you are in the country and can go visit the property before committing to renting long term. Either way, you will quickly see the benefits of renting a house or condo long term in Costa Rica once you are comfortably settled in your new home. Staying long term in Costa Rica is a great way to enjoy the many wonders and treasures that Costa Rica has to offer. Please contact us if you would like more information on long term rentals available on the Northern Pacific beaches.